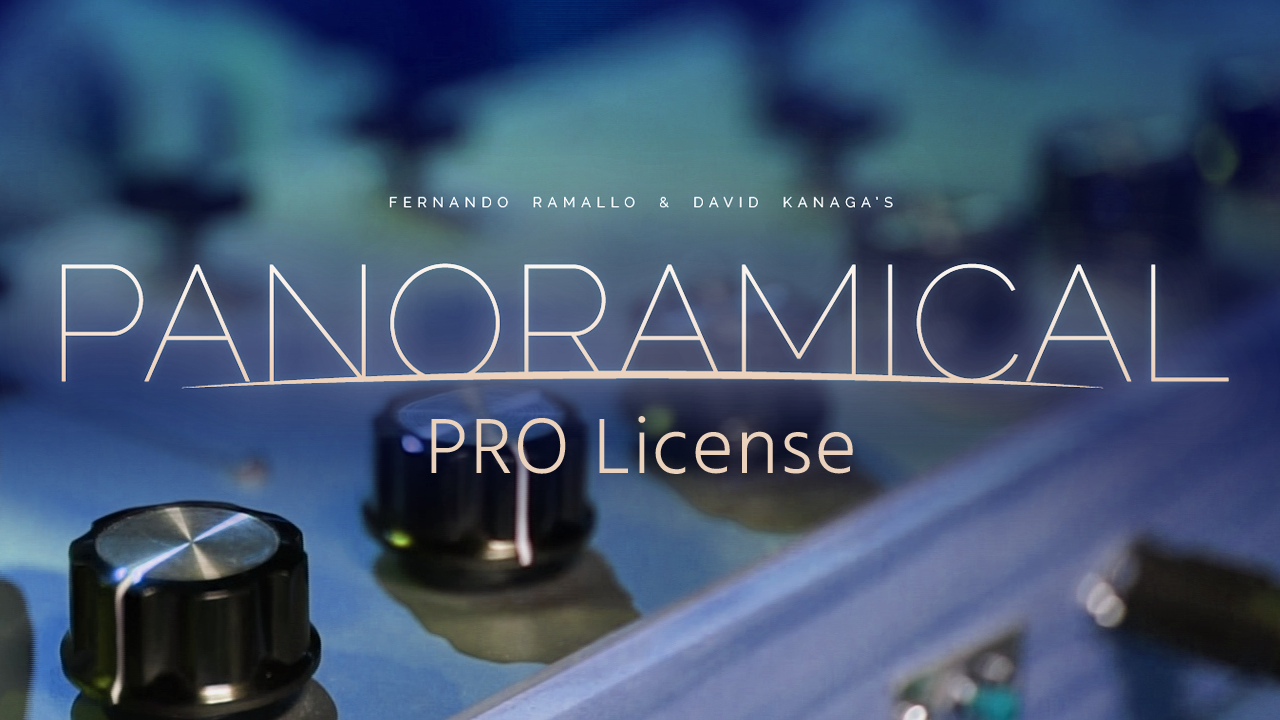 PANORAMICAL PRO
A downloadable tool for Windows
Manipulate the look, sound, and feel of more than a dozen mesmerizing landscapes in this immersive musical adventure through space and time. Turn peaceful mountains into thumping valleys into jazz solo forests into ominous caves, turn day into night, turn oceans into deserts into atmosphere and the soundscape transforms with you. Each of the 15 unique worlds consists of 18 different audio-visual dimensions under your control.
With a PRO License, take control over PANORAMICAL's abstract worlds and use them on your performance however you like. Create new interfaces, route its visuals through your favourite tool or just let it create beautiful views by itself.
---
PANORAMICAL Features:
15 unique environments, ranging from abstract to concrete, from meditative to explosive technicolor madness, and everything in between.
Dynamic interactive music by David Kanaga, the award-winning musician behind Proteus and Dyad.
Unique 18-dimensional analog controls: Every combination produces a new audiovisual space.
Unique control scheme supporting keyboard + mouse, gamepad or a MIDI controller.
With PANORAMICAL: PRO License, you get:
A license to use PANORAMICAL on a public display.
Syphon support: Get video feed from PANORAMICAL on VDMX or any Syphon-enabled software and apply effects to give its visuals a whole new dimension.
OSC support: Get full control over PANORAMICAL's 18-dimensional spaces using OSC-enabled software like TouchOSC and come up with your own interfaces.
Automatic Play mode: Let PANORAMICAL run free while you focus on your crowd, knowing beautiful sounds and visuals are growing and expanding right behind you.
Automatic Transition mode: Make each scene play for a specific amount of time before automatically moving to the next one.
Events mode: A setting that enables several additions that make it as easy as possible to show and play PANORAMICAL in an event, festival or venue, unattended.
All future updates and DLC scene packs
Direct Support. Contact the developers for help with your setup or request features.
---
Looking for the standard game version of Panoramical? Click here!

Note for Mac users: in 2019 Apple ceased to support 32-bit applications. macOS Catalina or later will not run PANORAMICAL, and we are not able to create a newer macOS version.

Purchase
In order to download this tool you must purchase it at or above the minimum price of $99.99 USD. You will get access to the following files:
(For archival purposes, only macOS Mojave or earlier) PANORAMICAL_PRO_OSX.zip
502 MB
PANORAMICAL_PRO_Windows (64bit).zip
496 MB
PANORAMICAL_PRO_Windows.zip
494 MB